Running, Jumping, Throwing since 1978!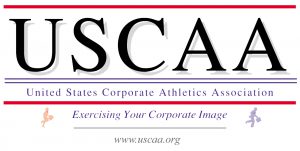 Welcome you to the United States Corporate Athletic Association's website. We have held many Track & Field Championships, both under our direction and years ago under Runner's World Magazine sponsorship prior to the inception of the USCAA. We have also held many Marathon Championships in conjunction with an existing national marathon.
We would like to thank all of our sponsors who have helped make our Corporate Relays and Corporate Marathons possible. We would also like to thank all of the meet/race directors for their efforts in planning, coordinating and making each year's events a reality. We also owe a great debt of gratitude to the meet and race officials and all of you USCAA members who volunteer to put these events on.
The USCAA board and members continue to work hard on membership development and corporate sponsorship. However, we still need active participation by way of volunteerism from our members in what is essentially a volunteer-based organization. We have forged an alliance with USA Track & Field as an Affiliate Member to continue to grow and develop our organization.
We hope you enjoy the competition and camaraderie of the T&F championships and the Marathon, and we wish all of you and your teams the best of luck. As in the past, we encourage your consideration of the USCAA to be more than these events, and to think about how you can contribute to the future of the organization so that it may prosper and fulfill its role in the improvement of health and fitness in the corporate world.
For a complete history see our About Us page and for a complete list of all the companies that have participated since the beginning visit the Corporate Relays Participating Teams page; it will blow you away!
---
February 25-26
---
Testimonials
I want to thank everyone for another wonderful track meet!  All of us from Northrop had a great time!!!!   We're very appreciative of what everyone does to put on such an awesome event. Thank you!!!
On behalf of the Boulder Road Runners, thanks to all for such a great event last weekend! We all truly had a wonderful time, enjoyed the camaraderie, welcoming environment, and being surrounded by runners from all over North America!!
Thanks to all of your efforts and contributions, and hard work! We look forward to the next round, and hope to bring more runners and volunteers along for the future!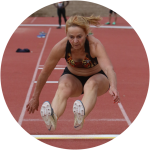 When you think you have been to great track meets and you go to the USCAA Corporate Relays…BAM!
---
Events