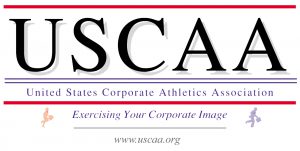 The United States Corporate Athletic Association held many Track & Field Championships, both under their direction and years ago under Runner's World Magazine sponsorship prior to the inception of the USCAA. They have also held many Marathon Championships in conjunction with an existing national marathon.
USCAA thanks all the sponsors who have helped make the Corporate Relays and Corporate Marathons possible. They would also like to thank all the meet/race directors for their efforts in planning, coordinating and making each year's events a reality. USCAA also owes a great debt of gratitude to the meet and race officials and all of the USCAA members who volunteer to put these events on.
We hope you enjoyed the competition and camaraderie of the T&F championships and the Marathon.
For a complete history see our About Us page and for a complete list of all the companies that have participated since the beginning visit the Corporate Relays Participating Teams page; it will blow you away!